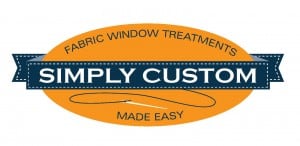 Custom made window fashions – easy as 1-2-3

Choosing custom fabric window treatments for your home can be complicated…
At Ruffell & Brown Interiors we've made it as easy as 1, 2, 3 with Simply Custom
1 –  Select the style. There are over 30 styles of top treatments and many styles of draperies to choose from.
2 – Choose the fabric. Choose from over 400 stylish fabrics.
3 – Get a price right away.
Let us help you design a window fashion that's right for your home. Your custom window treatments can be installed
in just over a month.