Don't just cover your windows, illuminate them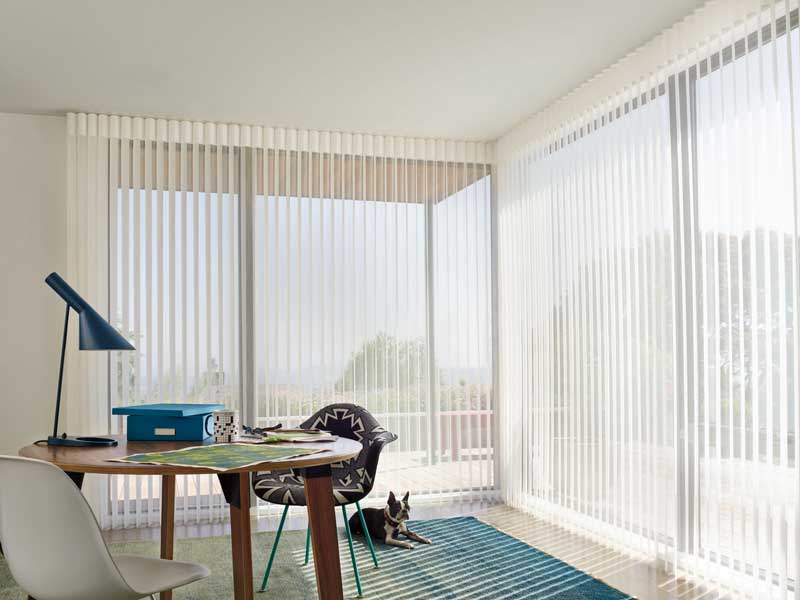 The sophisticated design of Luminette® window shadings has the flowing appearance of a drapery, paired with the translucency of a traditional sheer. The vertical fabric vanes are attached to translucent facings to create sheer magic with the simple twist of a wand. By rotating the vanes from completely opened to completely closed, or any increment in between, you'll enjoy a level of light control and privacy never before possible in a sheer. You can even draw the sheers closed for gently diffused light, or open for an unobstructed view.
The 180-degree rotating, vertical fabric vanes of the Luminette Collection put you in control of your natural light and privacy. Transform harsh exterior light by diffusing it with our sheer fabrics, spreading it evenly throughout your room, so you can maximize daylight hours and reduce your need for artificial light. The beautiful sheer fabrics filter out brightness, glare, and UV rays—protecting your furniture and flooring from fading.
The vertical design makes Luminette sheers especially suited for larger, rectangular windows or doors. The impressive range of fabrics makes decision making easy – our color palette is designed to coordinate with any color scheme you can dream up.
Combination Wand/Cord Control