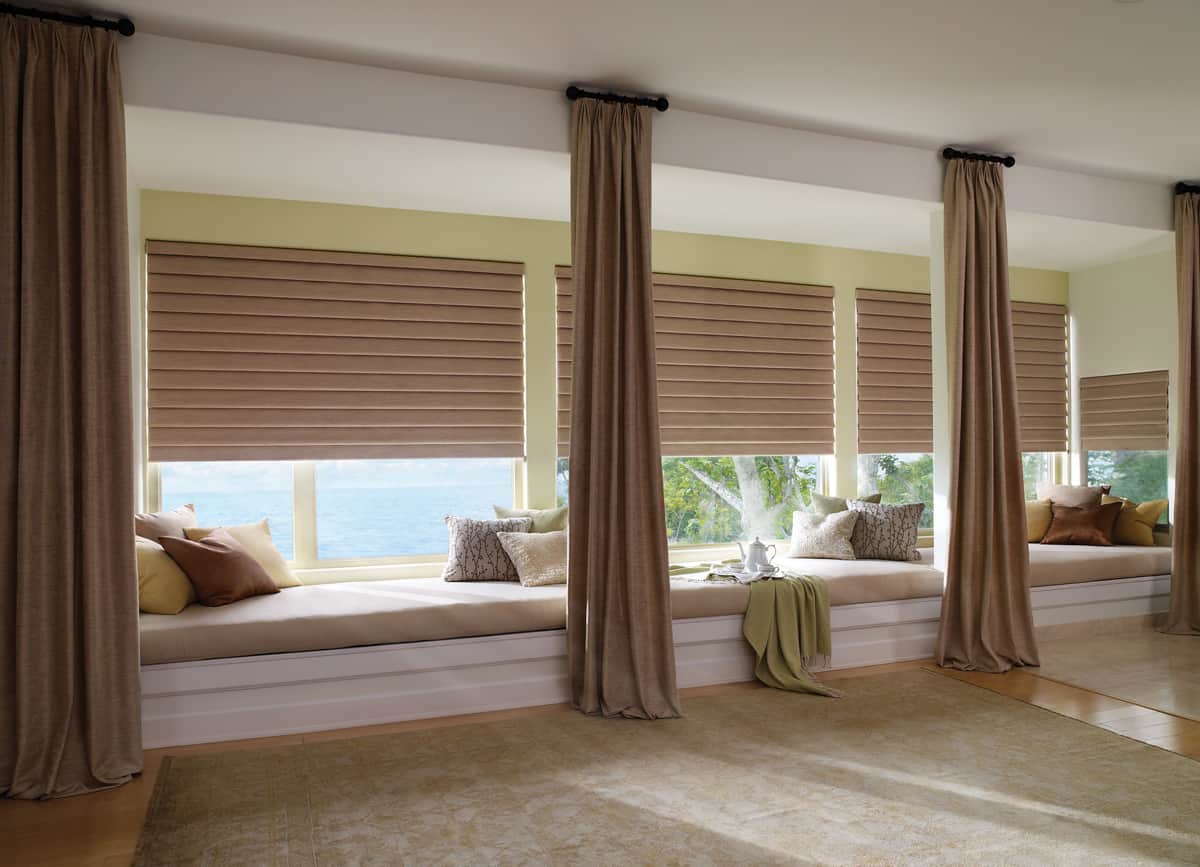 If traditional drapes just aren't your style, and conventional window shades seem a bit tame, you're the perfect candidate for Vignette® window shadings. Vignette shadings use soft, overlapping fabric folds and because the fabric is specially designed to keep its shape, it won't wrinkle or sag as the shade is raised and lowered. They are available with 4″ full folds or 6″ flat folds for either a traditional or defined finished look.
When fully raised, the fabric is concealed neatly behind the curved headrail for a cleaner, more streamlined appearance. There are a variety of eye-pleasing fabrics in a range of colours and textures, from subdued classics to vibrant, contemporary hues.
Improve your room's acoustics while reducing the intensity of outside sound. It starts at the windows. Simple. The degree of sound control will depend on the fabric you choose.
The Top-Down/Bottom-Up feature offers a more versatile approach to light control. Open from the top, from the bottom, or find somewhere in-between–for the perfect balance of privacy and light.